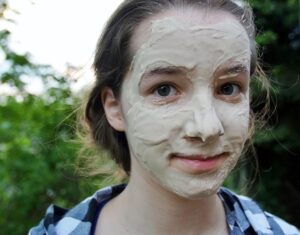 Tip One: Moisturize our skin
Drink at least 6-8 cups of water (or juice/ tea)
Tip Two: Sleep well
Our skin is over-exposed during the daytime, so we need to supply enough nutrition to so that it can repair broken cells (the best timing of that is from 10pm to 4am). This even allows one's skin color to become lighter and tender.
Tip Three: Eat healthy
Drink more soymilk, and eat more fruits, vegetables, fish, lean meat, sesame, walnuts, honey and pears to moisten the skin.
Tip Four: Clean one's face
Chinese physicians recommend we clean our faces twice a day and use cream to restore skin.
Tip Five: Protect the skin
Choose a neutral cleanser based on your type of skin. Don't use moisturizers with alcohol. Women should use facial cream or masks for the best results.
Tip Six: Special prescription
Honey + Water
Add water to honey to form a mask and use it daily to give the skin more radiance.
Honey + Vinegar
Add 1 to 2 spoons of both honey and vinegar to warm water, and drink 2-3 times a day. This helps change skin from rough to smooth.
Honey + Eggs + Olive Oil
Blend 100g honey with one egg, and then add a little bit olive oil slowly. Put the mixture in the fridge until thick and then spread it on your face (except for the eyes, nose, and mouth). When finished, wash it off with warm water 10 mins later. Doing this at least two times a month will help the skin stay smooth.
Honey + Apple + Cream
Boil and then triturate the apple, and then add honey and cream to make a thick moisturizer that is both useful and safe.
Honey + Glycerine + Water + Flour
Make sure the proportion of them is 1:1:3:1, and then mix them to cream. After 20 mins using as mask, wash it off by clean water to help with dry skin.