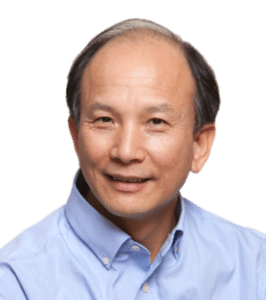 International Qigong Master Chunyi Lin is known among the Qigong community as one of the most legitimate Qigong teachers both in the United States and globally. Drawing off of several lineages of Qigong in China dating back hundreds of years in addition to vast knowledge of herbal medicine and other Chinese health concepts, Lin has established the Spring Forest Center in Eden Prairie, Minnesota, where he currently teaches Qigong and other classes related to health and wellness.
Lin originally arrived in Inver Grove Heights, Minnesota in the USA in the early 90s as part of an exchange teacher program between China and sister schools in the state. It wasn't soon that he found himself drawn to teaching others the ancient practice of Qigong while holding night classes at a local community college. Through these classes of helping others he would find his true calling for teaching the practice to locals and later developed into the international program known today as Spring Forest Qigong that is studied by tens of thousands across the globe.
Lin's background in Qigong is a fascinating one and can be best understood in his book entitled Born A Healer. In short, Chunyi was drawn to alternative healing methods for curing his legs, which suffered severe damage during basketball playing in his college days. After trying several methods including rehabilitation he was introduced to attend a Qigong seminar from a famous Qigong teacher and healer from China's Shaolin Temple. During this talk in which Lin describes the event as having enough attendees to fill a football field, the Qigong Master was able to heal everyone in attendance by sending his Qi. Lin, who has trouble walking during the time to the point where he was unable to stand up at times was lying down when this happened and wrote that when the master sent energy across the crowds he began to roll back and forth in a euphoric manner on the ground. He then began to feel his body rejuvenate its energy and Lin suddenly felt that the blockages causing him pain suddenly vanished and he was able to stand up without any pain. Lin said his was amazed at what he encountered and knew that he had to learn more.
From there on, Lin sought out this teacher studying underneath his guidance both in person and long distance when he went back to college and later into his career in teaching. During his teaching days, Lin said he would arrange his classes on certain days and time frames so that the rest of his time could be fully dedicated to Qigong practice. As his practice progressed, Lin would seek other teachers when he felt his level and connection with a given teacher was complete all the way until he was undertaking long Qigong retreats in the mountains of China to take his practice until advanced levels. Following this, Lin went about his career as a teacher, healing and teaching others when the opportunity arose and would later find his calling as a full-time Qigong teacher and healer in Minnesota.
While acting as an exchange teacher in Minnesota Lin opened up night classes to teach Qigong at a local community college called Inver Hills, and it wasn't long after that students began introducing friends and his classes grew. Moreover, Lin was performing Qi healings on people by sending his Qi to others much like the way he had received it when he recovered from his leg injury (for more information on how this works please see the Level 2 Handbook). Lin knew this was something worth pursuing more in depth and he arranged to be stationed in Minnesota where he opened up the Spring Forest Center from his home while teaching on the side. Later, a local news channel called KMSP got word of Lin's teachings and capabilities in an interview found here, which Lin describes as a major turning point for SFQ as his telephone number was provided in the interview. Apparently Lin's phone did not stop ringing for days and he was fully booked for months to both teach and heal.
The rest from thereon is history. Lin slowly built up his student base and later decided to put what he learned and teaches into a curriculum with detailed explanations on how to practice Qigong and use it to heal. He then opened the Spring Forest Center at a different location and also offered the courses as part of a curriculum at Normandale College in the Twin Cities. Lin has also worked extensively with doctors in the area and there have been numerous medical researches done both by experts at the University of Minnesota and at the Mayo Clinic in regards to why and how Qigong can help people heal. This has helped bypass any skeptics out there who think that Qigong is a sort of pseudoscience when in fact it is based off basic anatomy and science in regards to the body's energy centers and how they relate to health.
Chunyi has one basic, yet powerful message for people-you have the ability to heal yourself and others. Everyone is born a healer. Qigong in addition to balanced emotions, eating and exercise are key for living a quality life, and it is Lin's goal to teach people how to achieve healthy living through these concepts with Qigong at the core. Chunyi Lin is by far one of the most humble and down to earth people one could meet, displaying only acts of kindness and no apparent ego, which in the opinion of the author, rare characteristics in terms of Qigong teachers these days.  Lin provides the most comprehensive school of Qigong that is written down and recorded for Western readers in the modern day world, and continues to teach openly across the world to anyone who is interested.